Making Your Own Instrument from Wood
As part of music appreciation, I have implemented a fun project that everyone enjoys and we are haveing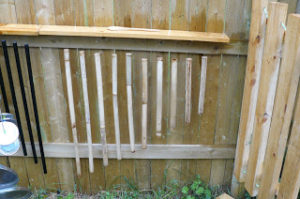 great results.  We are asking the students to make their own instrument and then to come up with and original melody or song. We are encouraging them to look for a sound to create, then taking it a step further put their creativity into making a song.
Creating musical instrument inspires the kids to try all kinds of different things. To create and environmental focus on the project, we split the group into two, then asked one group to use recycled items such as plastics to make their instruments.  For the second group, we asked the kids to make instruments from wood.  Since instrument are made from both wood and plastic I thought this would be a good challenge.
The group making the instruments from plastic were able to bring in items from that were destined for the recycle bin. Items such as cans, pie tins, boxes, paper tubes and PVC pipes. Kids were making drums, string instruments and flutes with the PVC pipes.
For the second group, we asked a Naperville tree removal company (Naperville Tree Care) to bring in some special woods and wood related product for the kids instruments.  We were able to educate the kids about the kinds of instruments that were made from wood, what kind of trees the instrument are made from and where at the trees grown.
The way things are coming together is great.  The extra's you need to do for a project like this is well worth it.  I can post more on this project in the near future and show off the kids instruments.
Go back to the first page of querin records here.